Hurricane Damage Claims
At Coral Claims, we understand that filing hurricane damage insurance claims can feel overwhelming. If your home has suffered hurricane damage in Coral Springs or elsewhere in Florida, we want to help.
Types of Hurricane Damage
We handle claims for all types of hurricane damage, including:
Water damage from flooding
Fire damage
Broken glass
Structural damage
Plumbing and electrical damage
Our team has years of experience assisting Florida homeowners with filing roof and flood damage claims. Contact us today to learn more.
CONTACT US
Request a FREE No-Obligation Consultation
Hurricanes can do serious damage to your property
Fallen trees, downed power lines, and broken windows can render your home uninhabitable until you can make repairs.
Our claim adjusters are highly experienced in helping homeowners understand their insurance policies after a hurricane. We will help you obtain a fair settlement you can use for the replacement cost of your belongings, temporary repairs, and additional living expenses.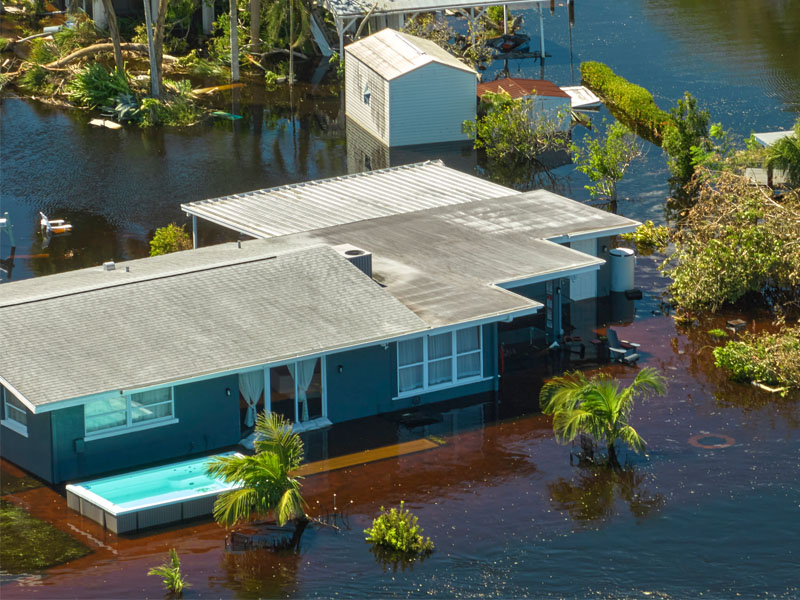 Flood Damage Insurance Claims
Even small hurricanes can devastate your home with water damage that could take weeks or months to remediate. If not promptly addressed, flood damage can cause mold to grow, making your home unsafe to live in until you've had the chance to clean it properly.
Has the insurance company denied your flood damage claim? Reach out to us for a free hurricane damage claim analysis now.
Roof Damage Insurance Claims
Florida is no stranger to roof damage from hurricanes. High-speed winds can destroy shingles, put holes in your ceiling, and even tear off a roof entirely. Roof damage from falling trees can cost a small fortune to fix.
If you're relying on an insurance settlement to fix your roof damage, Coral Claims will work hard to put that money in your pocket.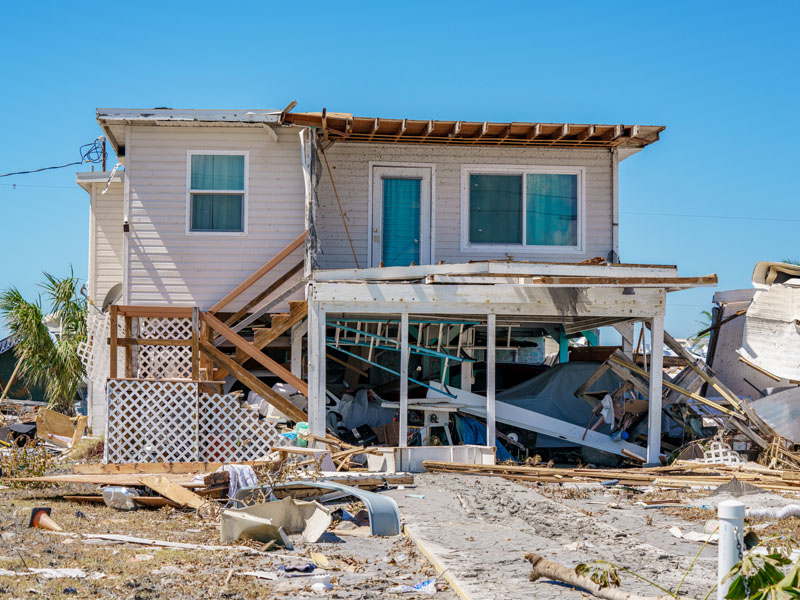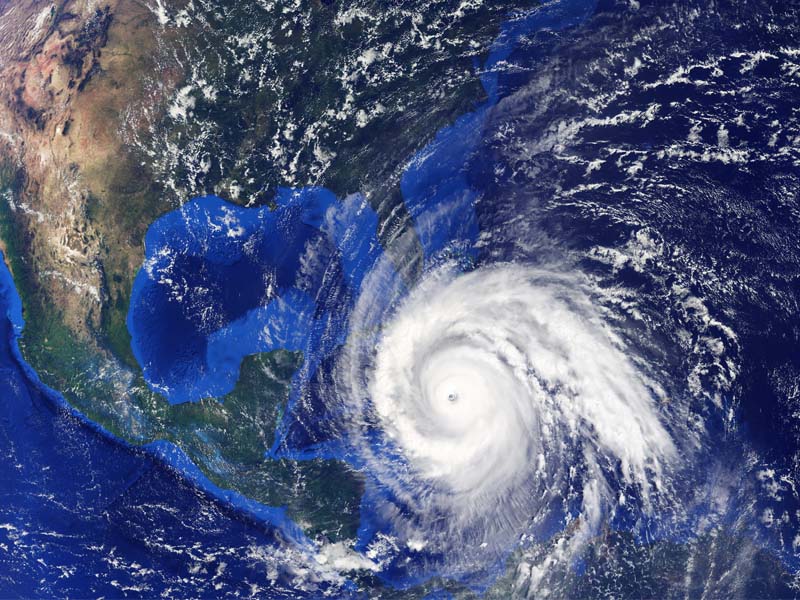 Public Adjusting Services
At Coral Claims, our public adjusters are true pros at handling hurricane damage claims. We may be able to assist you if:
A hurricane severely damaged your home, and you need to make a large claim.
You're too busy dealing with the aftermath of a hurricane to talk to the insurance company.
Your insurance company underpaid or denied your settlement.
Need Help With Your Hurricane Damage Insurance Claim?
Handling hurricane damage insurance claims can be stressful, so let the professionals tackle the job for you. We can deal with the insurance company, so you don't have to, and when you work with us, you'll always have a direct line to ownership 24/7. Call us for help with filing a claim today.